The past two weeks I've been obsessed with finding internet forums resembling old MFGG that somehow live and breathe in the year 2019. I haven't found anything like it much at all, and I'm clueless where to even look, but I've started a cute lil' list of some places that are surprisingly alive. Please add to this list and let me know if there are any other forums you hang out on other than MW!
P.S. You guys all likely know more about these places than I do, as I rarely branched away from MFGG, but I'm interested so help enlighten me?
An obvious one might be the LPer Raocow's community
talkhaus
, known for being creative with Mario-related fuckery and collaborating.
Wario Forums
which seems like a place that shouldn't exist.
Somehow way more active than MFGG
(and if you read some threads they also like to talk shit about us lmao)
but it's nice to see a Mario forum that with seemingly laid back rules
I always really wanna spend time on Earthbound-themed
Starmen.net Forums
but it kinda seems so quiet you'd possibly have more fun on the earthbound subreddit these days
I'd never heard about, but recently discovered the Animal Crossing-themed
Bell Tree Forums
, a really adorable and almost scarily active place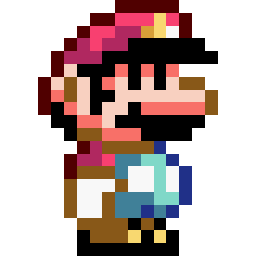 Don't really need to mention
Super Mario Boards
(Mario Wiki's active forums),
SMBX Forums
. or
SMW Central
the rom-hacking community, as they have pretty obvious specific focuses and don't really seem to stray into the laid back weirdness as much as others, but it's really nice to still see them all kickin.
On a personal note I'm extremely bummed there are no forum communities for Yume Nikki or Yume Nikki fangaming, yet super active discord groups for it like Uboachan. I've considered making my own forum for it in the past, or learning Japanese just so I can freakin hang out with the existential nerds that probably make Yume NIkki communities in Japan, if they do at all lol